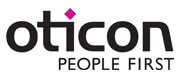 The Oticon history spans over 100 years of passion, empowering people in need of help with hearing. Since its establishment in Denmark, Oticon now operates from many major countries including the United States, England, Germany and China. Oticon designs and manufactures hearing instruments for both adults and children, while Oticon Medical produces bone-anchored hearing solutions, together employing over 3000 people worldwide.
The following are some Oticon Hearing Aids which Hearing Institute of Ontario offers:
Schedule a Free,
No-Obligation

Hearing Test and Consultation*
*Ontario residents only. See our testing policy here.
Schedule Consultation Form
"*" indicates required fields