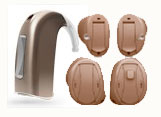 Manufacturer: Oticon
Website: http://www.oticon.ca
Styles: Behind the Ear (BTE), In the Ear (ITE), Completely-In-Canal (CIC), In-The-Canal (ITC)
Oticon Get hearing instruments incorporate the latest technology by Oticon. The RISE technology is your guarantee for clear and comfortable sound quality that lets you focus on what you want to hear – conversations and important everyday events.
Oticon Get comes in a variety of styles that are elegantly designed and coloured to match your skin and hair for added discreetness.
Schedule a Free,
No-Obligation

Hearing Test and Consultation*
*Ontario residents only. See our testing policy here.
Schedule Consultation Form
"*" indicates required fields