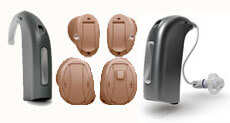 Manufacturer: Oticon
Website: http://www.oticon.ca
Styles: Behind the Ear (BTE), In the Ear (ITE), Receiver-in-the-Ear (RITE), Completely-In-Canal (CIC), In-The-Canal (ITC)
Hit is fully automatic and is based on modern and proven digital technology that will make your world sound clear and bright again.
Hit makes speech stand out from background noise so you will find it easier to focus on what people are saying.
Schedule a Free,
No-Obligation

Hearing Test and Consultation*
*Ontario residents only. See our testing policy here.
Schedule Consultation Form
"*" indicates required fields