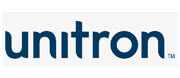 For close to half a century, Unitron has been designing and manufacturing hearing instruments to meet the needs of people with hearing loss. Unitron consists of partners and employees worldwide who care deeply about helping people hear better, constantly working with hearing healthcare professionals to make better hearing possible for everyone. With their 18 national operations and 51 international partners, Unitron delivers an outstanding customer experience through products and customer service.
The following are some Unitron Hearing Aids which Hearing Institute of Ontario offers:
Schedule a Free,
No-Obligation

Hearing Test and Consultation*
*Ontario residents only. See our testing policy here.
Schedule Consultation Form
"*" indicates required fields