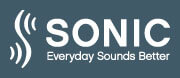 Founded in 1998, Sonic has subsidiaries and distributors in over 30 countries. Sonic aims to make its hearing instruments as attractive, stylish and easy to use as possible for its users. Sonic also caters to the needs of hearing healthcare providers by providing the knowledge and support, in conjuction with sales tools and software applications which are easy to use and understand.
The following are some Sonic Hearing Aids which Hearing Institute of Ontario offers:
Schedule a Free,
No-Obligation

Hearing Test and Consultation*
*Ontario residents only. See our testing policy here.
Schedule Consultation Form
"*" indicates required fields