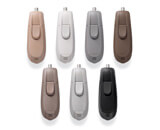 ion is such a discreet hearing instrument that it is practically invisible when it is being worn. ion is an Open Ear hearing aid – the tiny, clear tube is so unobtrusive that it leaves the ear practically unobstructed. Plus, ion is a microBTE, the smallest of the behind-the-ear hearing instruments. ion is so lightweight, it is easy to forget that you are wearing it.
If your hearing needs change over time, ion can be easily reconfigured by your hearing care professional to provide you with increased amplification.
Schedule a Free,
No-Obligation

Hearing Test and Consultation*
*Ontario residents only. See our testing policy here.
Schedule Consultation Form
"*" indicates required fields