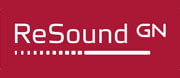 With a foundation dating back to 1943, ReSound can be found in over 80 countries today. With Technology centres around the world, researchers work to apply technology to real human hearing situations. Headquartered in Ballerup, Denmark, ReSound, is part of The GN ReSound Group, one of the world's largest providers of hearing aids and diagnostic audiological instrumentation.
The following are some ReSound Hearing Aids which Hearing Institute of Ontario offers:
Schedule a Free,
No-Obligation

Hearing Test and Consultation*
*Ontario residents only. See our testing policy here.
Schedule Consultation Form
"*" indicates required fields