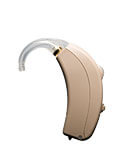 ReSound Sparx is a super-power hearing aid only suitable for profound hearing loss. Sparx offers:
The most power without discomfort – no squealing or whistling
Great sound quality
86 dB gain and 145 dB SPL – among strongest in output and gain
Easy to operate volume control and push button with reliable housing
Behind-the-ear hearing aids which are suitable for all listening environments.
Schedule a Free,
No-Obligation

Hearing Test and Consultation*
*Ontario residents only. See our testing policy here.
Schedule Consultation Form
"*" indicates required fields