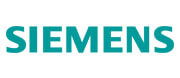 Siemens hearing instruments are developed, manufactured and distributed by the Siemens Audiology Group. Siemens Audiology operates in several countries worldwide, with over 4,000 employees, many of whom are dedicated to research and development of new hearing technologies. Siemens is dedicated to providing a better quality of life for the hearing impaired through the empowerment of communication by providing quality hearing solutions.
The following are some Siemens Hearing Aids which Hearing Institute of Ontario offers:
Schedule a Free,
No-Obligation

Hearing Test and Consultation*
*Ontario residents only. See our testing policy here.
Schedule Consultation Form
"*" indicates required fields