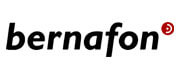 Rooted in Switzerland's Bern region, Bernafon has developed, engineered, and provided improved hearing systems for over half a century. The Bernafon Group operates with a worldwide network of sales companies and independent distributors in over 70 countries. Dahlberg Canada officially changed their company name to Bernafon Canada Ltd, officially making it part of the global network of Bernafon companies around the world.
The following are some Bernafon Hearing Aids which Hearing Institute of Ontario offers:
Schedule a Free,
No-Obligation

Hearing Test and Consultation*
*Ontario residents only. See our testing policy here.
Schedule Consultation Form
"*" indicates required fields