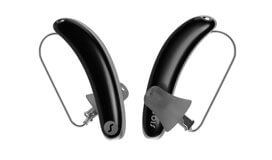 Styletto AX also give you state-of-the-art Bluetooth connectivity for Android6 and iOS devices. So you can easily stream your phone calls, music and TV audio straight to your award-winning hearwear in high-quality digital sound. You can also connect your Styletto AX to the Signia app, which features groundbreaking artificial intelligence (AI) via the Signia Assistant.
Schedule a Free,
No-Obligation

Hearing Test and Consultation*
*Ontario residents only. See our testing policy here.
Schedule Consultation Form
"*" indicates required fields