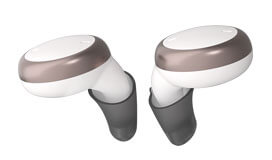 Signia Active Pro is ready to wear like any set of earbuds and sits comfortably with sleeves to match every ear.
Now you can stroll through life safe in the knowledge that you have these little high-tech buds to hand when the acoustics get rough or you want to take a phone call and listen to music on the go.
Whether you are in a crowded street, working in an open-plan office, or dining in a busy restaurant, wherever there's a high level of ambient noise, holding a conversation requires concentration and effort. Signia Active Pro tackles these challenges expertly with true-to-life sound.
Schedule a Free,
No-Obligation

Hearing Test and Consultation*
*Ontario residents only. See our testing policy here.
Schedule Consultation Form
"*" indicates required fields