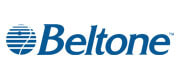 Chicago-based Beltone was founded in 1940 and is a global leader in hearing health care. Beltone is one of the largest manufacturers of hearing instruments and products sold in the United States, Canada and over 40 countries worldwide. Beltone operates in over 1,300 offices in North America, and remains a trusted brand for quality products and hearing care among its patients and adults aged 50 and older. In 1979, Beltone extended its business to Canada.
The following are some Beltone Hearing Aids which Hearing Institute of Ontario offers:
Schedule a
No-Cost

,

No-Obligation

Consultation*
*Ontario residents only. See our testing policy here.
Schedule Consultation Form
"*" indicates required fields